National Engineers Week – 2021 Activities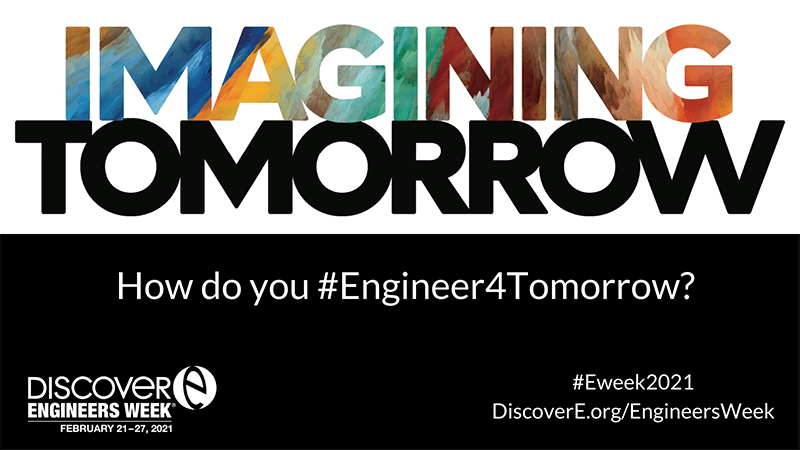 Opening Welcome, Message and Overview
Sunday, February 21, 7:00 pm
"An Engineer, a Pipe and a Hammer: Knowing Your Why!"
Calvin Mackie, Ph.D.
President and CEO, STEM NOLA
Dr. Calvin Mackie is an award winning mentor, an inventor, an author, a former engineering professor, an internationally renowned speaker, and a successful entrepreneur. His message as a mentor, author, speaker, and entrepreneur continues to transcend race, gender, ethnicity, religion, and time. A lifelong resident of New Orleans, Dr. Mackie graduated Morehouse College earning a degree in Mathematics in 1990, graduating Magna Cum Laude and a member of the prestigious Phi Beta Kappa National Honor Society. He was simultaneously awarded a Bachelors degree in Mechanical Engineering from Georgia Tech, where he subsequently earned his Master's and Ph.D. in Mechanical Engineering in 1996. Following graduation, he joined the faculty at Tulane University, where he enjoyed a respected academic career for twelve years, before refocusing his career on entrepreneurship, consulting and professional speaking.
Faculty Speaker
Thursday, February 25, 7:00 pm
"Creating the materials of tomorrow one atom at a time"
Stephanie Law, Associate Professor of Materials Science and Engineering
Prof. Law received her B.S. in Physics from Iowa State University and her Ph.D. in Physics from the University of Illinois Urbana Champaign. She then held a postdoctoral scholar position in the Electrical and Computer Engineering department at Illinois. She is now an Associate Professor of Materials Science and Engineering at the University of Delaware and is the co-director of the UD Materials Growth Facility and an Associate Editor for the Journal of Vacuum Science and Technology. Prof. Law has won the Presidential Early Career Award for Scientists and Engineers (PECASE), the International Molecular Beam Epitaxy Conference Young Investigator Award, the Department of Energy Early Career award, the AVS Peter Mark Memorial Award, and the North American Molecular Beam Epitaxy Young Investigator award.
E-Week 2021 Closing – Speaker and Awards
Saturday, February 27, 7:00 pm
Join this fantastic closing ceremony to wrap up E-Week 2021. You won't want to miss the presentation by our very own Dr. Kelvin Lee, Gore Professor of Chemical & Biomolecular Engineering and Director of the Manufacturing USA National Institute for Innovation in Manufacturing Biopharmaceuticals (NIIMBL). We will also recognize winners of the College of Engineering Build-a-Thon and the first-ever High School Build-a-Thon. Swag provided by JPMorgan Chase, a major sponsor of our E-Week programs.
Schedule of Events
Opening Welcome with
Calvin Mackie, PhD
February 21, 7:00 pm
Engineering Trivia Night
February 21, 9:00pm
Mock Interview Day
February 22, 2:00 pm – 4:30 pm
Order of the Engineer Ring Ceremony
February 23, 6:30 pm
How to Improve Your Virtual Networking Skills
February 24, 5:30 pm – 6:30 pm
"Imagining Tomorrow" Panel
February 24, 7:30 pm – 8:30 pm
Faculty Speaker: Stephanie Law
February 25, 7:00 pm
Game Night
February 26, 8:00 – 9:00 pm
Closing, Speaker, & Awards
Keynote: Kelvin Lee
February 27, 7:00 pm
Events are subject to change. All events are held virtually and may require registration.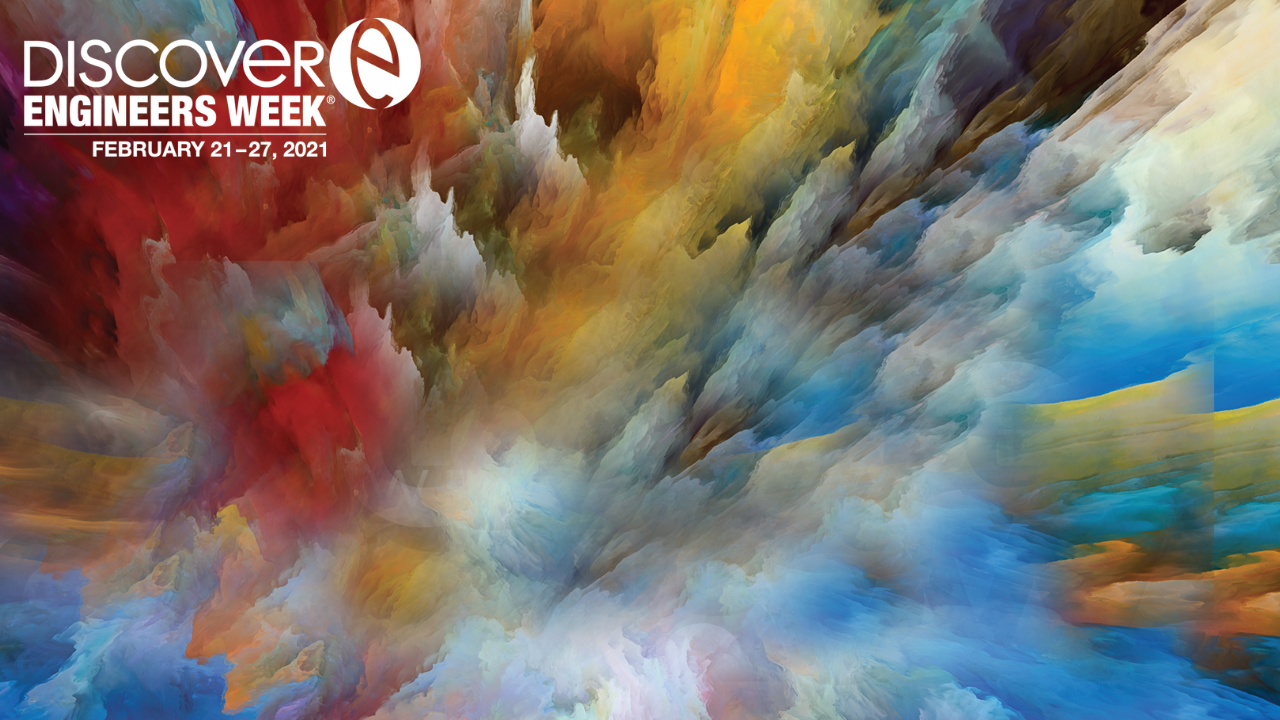 Celebrate #Eweek2021! Use this background image for your Zoom meetings and webinars.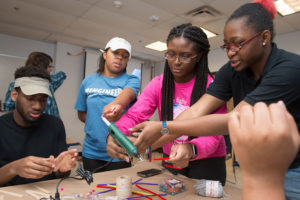 Build-a-Thon Competition and br>
High School Build-a-Thon
Runs all week with awards given at the closing ceremony.
About Engineers Week
COVID-19 has laid bare the critical work of engineers in creating a world safe from pandemics, climate change, cyber-attacks, and other daunting global challenges. Engineers Week is a time to celebrate their important work and engage the next generation of innovators. Even with social distancing, you can make a difference.
The nonprofit organization DiscoverE works to ensure people everywhere understand how engineers, technicians, and technologists make the world a better place.
Celebration at UD
The University of Delaware celebration of National Engineers Week is supported by the UD College of Engineering, COE student organizations, UD Engineering K-12 Outreach, and JPMorgan Chase.
We hope you will join us as we celebrate the 70th anniversary of National Engineers Week! For further information and updates, call (302) 831-2401 or email us at engr-contacts@udel.edu.
Hands-on Learning: Robotics Competition