National Engineers Week – 2020 Activities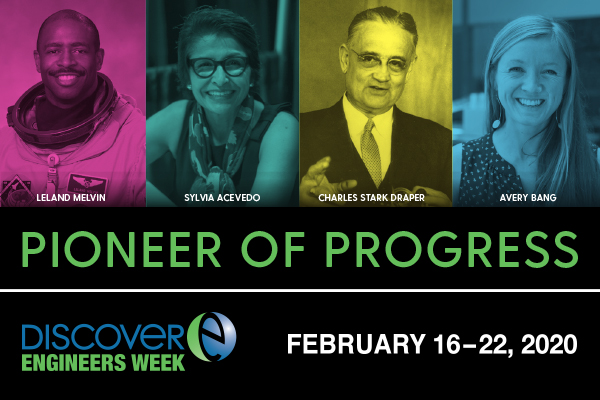 About Engineers Week
Engineers – like all pioneers – use their knowledge, creativity, and sense of adventure to cross frontiers. Engineers have led us into space and deep below the ocean's surface. They have connected millions of people through advances in communications and transportation.
The nonprofit organization DiscoverE works to ensure people everywhere understand how engineers, technicians, and technologists make the world a better place.
Celebration at UD
At the University of Delaware, we are pleased to offer many entertaining and enjoyable EWeek events in 2020. Contributors to the local celebration of National Engineers Week include the UD College of Engineering, COE student organizations, UD Engineering K-12 Outreach, the Delaware Council of Engineering Societies (DCES), and JPMorgan Chase Co.
We hope you will make time in your busy schedule to attend and participate in a few of the events as we celebrate the 69th anniversary of National Engineers Week! Many events are free and open to the entire UD community. For further information and updates call (302) 831-2401 or email us at engr-contacts@udel.edu.
Hands-on Learning: Robotics Competition