Message from the Dean
What an incredible year this has been, unlike any other in terms of the challenges and opportunities. We have experienced a global pandemic, a national reckoning with our history of racial and health injustice, and the fastest vaccine development and deployment ever.
The 2020-2021 academic year has also been unlike any other. Through it all, our University of Delaware College of Engineering community has remained dedicated to generating and sharing new knowledge, inspiring invention and pursuing vexing challenges with a much better future in mind. I am so proud of our students, faculty and staff who keep learning and innovating every day despite uniquely difficult circumstances.
Now, the end of the semester is upon us, with final exams, commencement and Memorial Day—the unofficial gateway to the summer. Our Class of 2021, including our very first graduating class of construction engineering and management majors, will head out to change the world. I look forward to following along with their successes.
I am also happy to see that things are looking better when it comes to the health of our community. As more and more people are receiving COVID-19 vaccines, we look forward to increasing our in-person instruction in the fall. I can't wait to meet the next class of #Hengineers in August.
Levi T. Thompson
Dean
Elizabeth Inez Kelley Professor of Chemical Engineering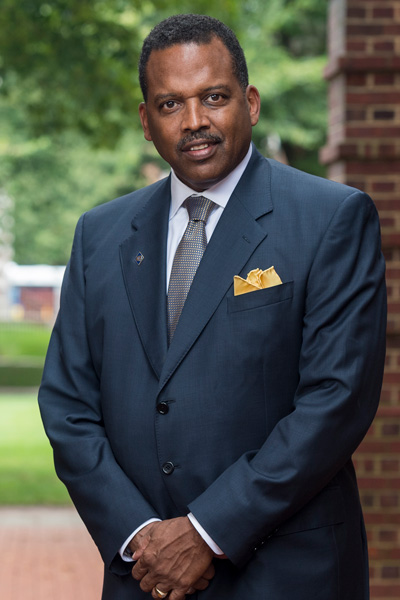 Tradition of Excellence
The University of Delaware (UD) has a tradition of excellence, from the founding of Alison's academy in 1743 to our research-intensive, technologically advanced institution of today. UD offers a broad range of degree programs in its ten colleges.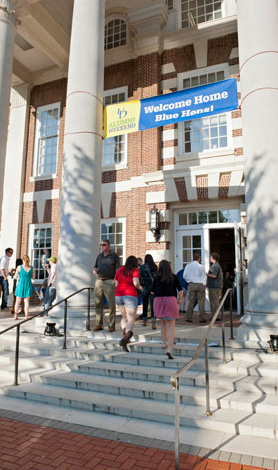 The College of Engineering is home to seven academic departments devoted to building a community of problem-solvers focused on challenges associated with sustainability, energy, health care and the environment.
Our internationally recognized faculty includes named professors, National Academy of Engineering members, NSF and DOD faculty career and young investigator award winners, and University teaching award recipients. World-renowned initiatives led by college faculty include college-based research centers and university-based research centers and institutes, all of which provide a fertile training ground for future engineers. This research takes place in modern innovation spaces, such as the Patrick T. Harker Interdisciplinary Science and Engineering Laboratory (Harker Lab), which houses 200,000 sq. ft. of research and teaching space, including the UD Nanofabrication Facility. Additionally, the University's Science, Technology, and Advanced Research (STAR) Campus expands university-based research and shared research undertaken with corporate partners.
Our students also learn in real-world settings through internships and co-op programs. Student organizations such as Engineers Without Borders give students an opportunity to address engineering challenges in developing countries.
Strategic partnerships with industry, government and academic institutions complement these initiatives, expanding the college's reach and cultivating a culture of interdisciplinary collaboration, leadership and entrepreneurship among future engineers. Our graduates are leaders in academia and industry alike.