Message from the Dean
First, I hope that this message finds you safe and healthy. I also want to reaffirm my support for the community, including our students, faculty, and staff, during this difficult time of grieving and anxiety. 
 This has been an extraordinary semester with the COVID-19 disruption, and now we are dealing with another type of pandemic: the systemic racism that has been part of the fabric of our country for too long. I was hesitant to add to what has already been stated because I believe the time for discussion has passed; it is now time for action. Having said that, I also worried that my silence was sending the wrong message, leading me to write this comment.  
 To understand my perspective, it is important for you to know a little bit about me. I dream, like Rev. Dr. Martin Luther King Jr. did, of a time when we are all judged based on the content of our character and not the color of our skin. Many of you know me as dean of our college and the Elizabeth Inez Kelley Professor of Chemical Engineering. More importantly, I am also a Black man, the son of Black parents, and the parent of two Black daughters along with my wife of more than 30 years. I am a first-generation college graduate whose parents were denied educational opportunities in part because of their skin color and socioeconomic status. I am a member of several organizations, including Alpha Phi Alpha Fraternity, Incorporated (the first intercollegiate Greek-letter organization for Black men), the American Institute of Chemical Engineers, Sigma Pi Phi Fraternity (the nation's first Black Greek-letter fraternity), the North American Catalysis Society and the National Organization of Black Chemists and Chemical Engineers. I am also, along with my family, a member of the Bethel African Methodist Episcopal Church. 
 And yet, when I leave my home, I have to be cautious because as a Black man, many people might assume the worst.  Even on campus, I have been in situations where people questioned if I belonged. This becomes more complicated and dangerous when I wear a mask or other PPE to help protect others from things that I might spread. We have also taught our children to be cautious and compliant when interacting with law enforcement officers because a police officer's decision could cost them their life. I am reminded of how far we still have to go as a country to reach equality. I know my experiences are not unique. 
 As an engineer, I welcome opportunities to solve problems. While I believe that education is one of the keys to broad societal change, we must work to change our culture, including the culture within our college and university. With this message, I recommit to do everything in my power to create the culture in our college that sees everyone as a valuable contributor and rewards them accordingly. This will be a driver for activities that I support and decisions that I make.  
 I encourage you to hold me and our college leadership (including those without formal appointments) accountable and share your ideas of how we can live up to our university's values. I will close with a quote from former President Barack Obama. 
 "Change will not come if we wait for some other person or some other time. We are the ones we've been waiting for. We are the change that we seek."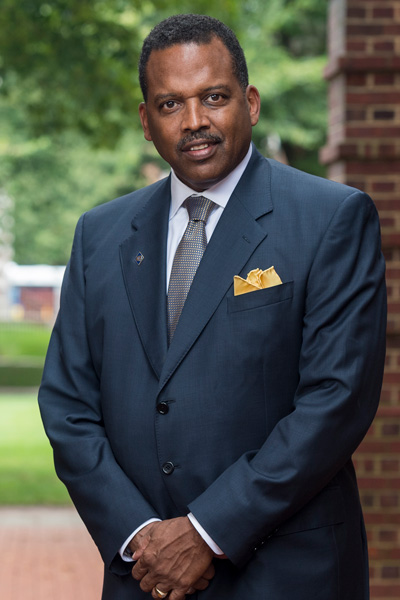 Tradition of Excellence
The University of Delaware (UD) has a tradition of excellence, from the founding of Alison's academy in 1743 to our research-intensive, technologically advanced institution of today. UD offers a broad range of degree programs in its ten colleges.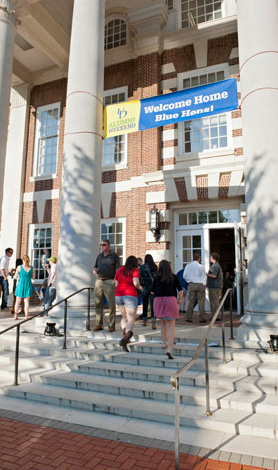 The College of Engineering is home to seven academic departments devoted to building a community of problem-solvers focused on challenges associated with sustainability, energy, health care and the environment.
Our internationally recognized faculty includes named professors, National Academy of Engineering members, NSF and DOD faculty career and young investigator award winners, and University teaching award recipients. World-renowned initiatives led by college faculty include college-based research centers and university-based research centers and institutes, all of which provide a fertile training ground for future engineers. This research takes place in modern innovation spaces, such as the Patrick T. Harker Interdisciplinary Science and Engineering Laboratory (Harker Lab), which houses 200,000 sq. ft. of research and teaching space, including the UD Nanofabrication Facility. Additionally, the University's Science, Technology, and Advanced Research (STAR) Campus expands university-based research and shared research undertaken with corporate partners.
Our students also learn in real-world settings through internships and co-op programs. Student organizations such as Engineers Without Borders give students an opportunity to address engineering challenges in developing countries.
Strategic partnerships with industry, government and academic institutions complement these initiatives, expanding the college's reach and cultivating a culture of interdisciplinary collaboration, leadership and entrepreneurship among future engineers. Our graduates are leaders in academia and industry alike.