Message from the Dean
First of all, I hope this message finds you safe and healthy.
When the spring 2020 semester started, I could not have imagined that we would make the unprecedented but necessary decision to transition all our instruction to online delivery and require work from home. I am so proud of the way our faculty, staff and students have rallied to make this transition as smooth as possible and look out for each other during this challenging time.
As always, our priority is to educate and train our students in a safe and healthy environment. From mailing lab kits to students' homes to holding office hours using Zoom, we are delivering our entire portfolio of courses and advising our students. These future engineers and computer scientists are preparing to solve the most challenging problems facing humanity now and into the future. Now more than at any other time, they can see the impact of science and engineering on a society in crisis.
While our research activity has slowed as a result of social distancing, innovation is not quarantined at the University of Delaware.
The dedicated faculty and staff in our college are working to support the State of Delaware and surrounding communities with much needed devices and technology during this COVID-19 pandemic. From designing and 3D printing new personal protective equipment (PPE) to donating unused PPE, we are uncovering the best ways to use our expertise and resources to help those who need it most. Our Hengineers are putting their problem-solving skills to exceptionally good use.
I am reminded of something that motivated Bill Gore, founder of Gore (the company that invented Gore-Tex) and father of Hengineer Bob Gore (former CEO of Gore). Bill was convinced that organizations do their best and most creative work in difficult times because disciplinary boundaries are cast aside.
I am convinced that together, we will get through this and emerge better than ever. Go Hens!
Bookmark engr.udel.edu and follow @UDEngineering on Twitter to stay informed about our efforts. For updates at the University of Delaware in relation to the COVID-19 coronavirus pandemic, visit www.udel.edu/coronavirus.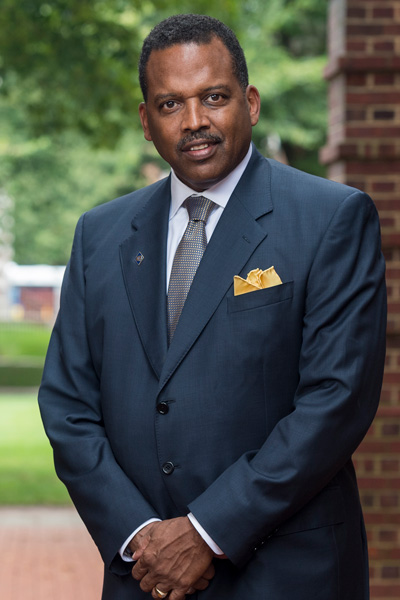 Tradition of Excellence
The University of Delaware (UD) has a tradition of excellence, from the founding of Alison's academy in 1743 to our research-intensive, technologically advanced institution of today. UD offers a broad range of degree programs in its seven colleges.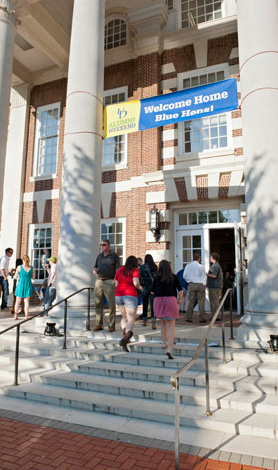 The College of Engineering is home to seven academic departments devoted to building a community of problem-solvers focused on challenges associated with sustainability, energy, health care and the environment.
Our internationally recognized faculty includes named professors, National Academy of Engineering members, NSF and DOD faculty career and young investigator award winners, and University teaching award recipients. World-renowned initiatives led by college faculty include college-based research centers and university-based research centers and institutes, all of which provide a fertile training ground for future engineers. This research takes place in modern innovation spaces, such as the Patrick T. Harker Interdisciplinary Science and Engineering Laboratory (Harker Lab), which houses 200,000 sq. ft. of research and teaching space, including the UD Nanofabrication Facility. Additionally, the University's Science, Technology, and Advanced Research (STAR) Campus expands university-based research and shared research undertaken with corporate partners.
Our students also learn in real-world settings through internships and co-op programs. Student organizations such as Engineers Without Borders give students an opportunity to address engineering challenges in developing countries.
Strategic partnerships with industry, government and academic institutions complement these initiatives, expanding the college's reach and cultivating a culture of interdisciplinary collaboration, leadership and entrepreneurship among future engineers. Our graduates are leaders in academia and industry alike.