The Art in Science reception scheduled to be held May 3, 2020 has been canceled.
Thank you to everyone who submitted to Art in Science this year! We had a very exciting time selecting pieces from over 140 images submitted from over 80 scientists. Researchers throughout UD from over 15 departments, including Chemistry and Biochem, Plant and Soil Sciences, Biology, Engineering, Geography, Marine Science, Art & Design, Neuroscience, Animal and Food Sciences, Psychology, Business, Physics, Nursing, and many more contributed! We're glad to see such a spectrum of scientists and artists.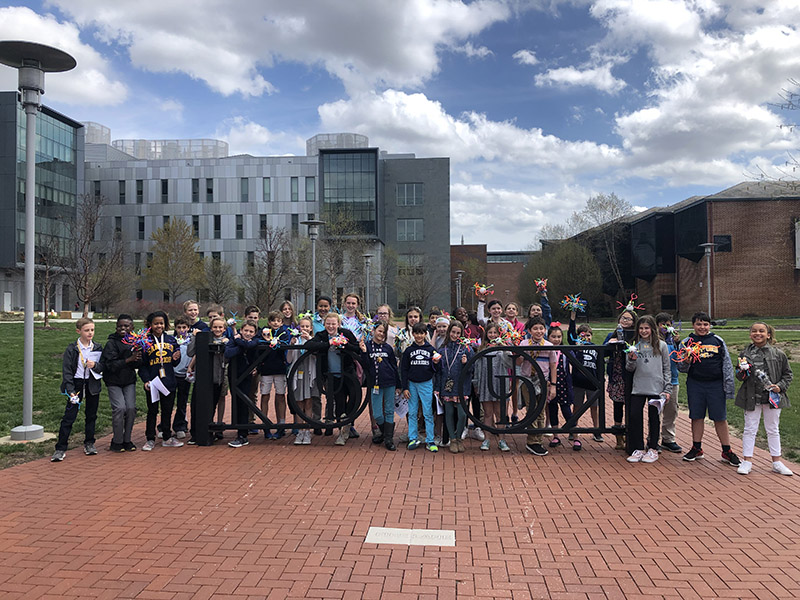 Sanford 2019 Outreach
Art and Science invited students from The Sanford School for a day of science and campus tours! The students were given tours of the facilities in the Harker Lab at UD. They specifically enjoyed seeing the scientists geared up in the NanoFab. Graduate and undergraduate students volunteered to give the students a module on how to design nanoparticles for cancer treatment. Students then made their own nanoparticles to target a specific cancer. Students were also able to examine a variety of samples under a light microscope, along with common place items they brought from home.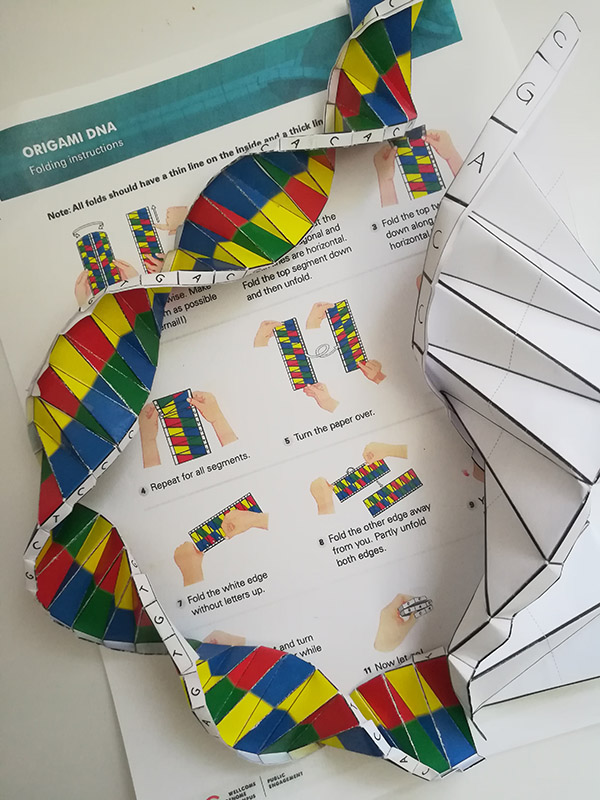 Serviam 2019 Outreach
Art and Science volunteered with Women in Engineering with their Engineering Module at the nearby Serviam Girl's Academy. Serviam is a tuition-free, independent Catholic middle school. Last year Art in Science lead the girls through a pendulum module. This year we discuss the concept of origami in nature and used DNA's helical structure as an example. The girls then created their own DNA helices out of paper!
We are pleased to announce that we have a finalized date and location for the Art in Science symposium : April 16th 2016, 12-5 pm, ISE Laboratories. Submissions will be opening soon. Additionally, to help create excitement for our symposium, we are happy to announce a...
The intersection of art and science is nicely illustrated in this video. Artful rendering of scientific knowledge is an invaluable tool for communicating what we know. From simple diagrams in elementary school textbooks to the amazing visuals in this video, art plays...