Research apprenticeships with faculty mentors give talented, motivated University of Delaware undergraduates a chance to see and take part in what is happening on the front lines of discovery. Here's how students bring learning to life.
Student Research Spotlight Series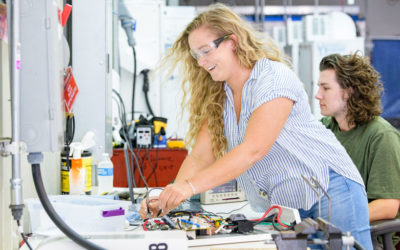 Undergraduate electrical engineering students Samuel Matylewicz and Jenny Defriece are working on vehicle-to-grid (V2G) technology, a pioneering transportation technology developed at UD.
read more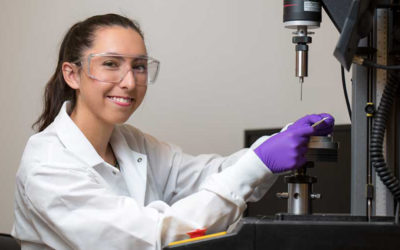 Chemical engineering sophomore Erin Hogan is helping to develop the next generation of NASA spacesuits fit for a mission to Mars.
read more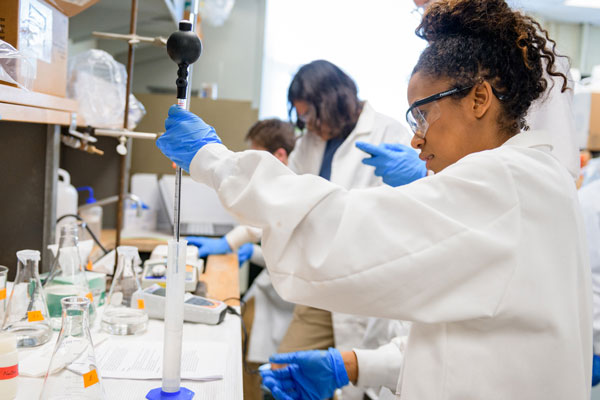 The University of Delaware believes that exceptionally capable and well-motivated students should be given a chance, while they are still beginners, to see and have a part in what is happening at the frontiers of knowledge today. Toward that end, undergraduates work as assistants or junior members of their faculty research teams. Preparing to do their own research, they have the opportunity to share in a professional researcher's work.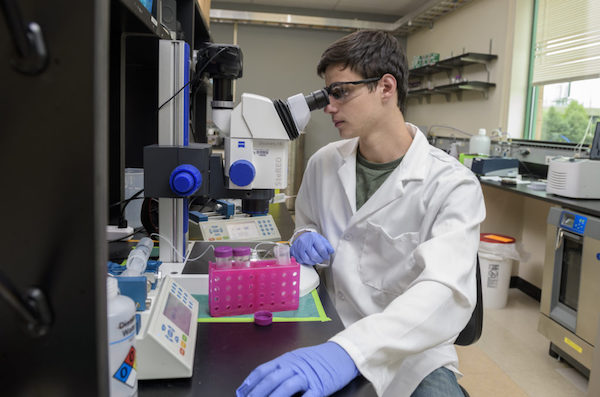 The Science and Engineering Scholars Program combines the resources of the University's science and engineering colleges and research centers, the Undergraduate Research Program, and industrial and government sponsors to give the selected students in-depth research apprenticeships in all areas of science and engineering