Message from the Dean
Today's engineers play an increasingly important role in the future of our nation and the world.
Engineers and scientists, however, represent less than five percent of the United States workforce, with the U.S. Bureau of Labor Statistics projecting a major shortage of engineers and computer scientists by 2026. The University of Delaware is doing its part to increase the number of students pursuing careers in STEM — science, technology, engineering and math.
In the College of Engineering, we are engineering our future—your future—building a community of creative problem-solvers devoted to issues in sustainability, energy, health care and the environment.
To achieve this goal, we are renewing our commitment to excellence through strategic focus on three key engineering enterprises: research, education and entrepreneurship. We plan to increase the college's global reach, diversity and engagement with alumni and the community.
First and foremost is the challenge to revitalize the engineering education enterprise so that it prepares students effectively for the changing workforce of tomorrow. This initiative will enable college leadership and faculty to leverage cross-disciplinary course opportunities, innovative technology for course delivery and student entrepreneurship programs, such as the University's Horn Program in Entrepreneurship.
This is a very important time in history for those of us charged with educating the next generation of engineers. I encourage you to get involved and follow our progress, as we work to train future leaders and build a better future.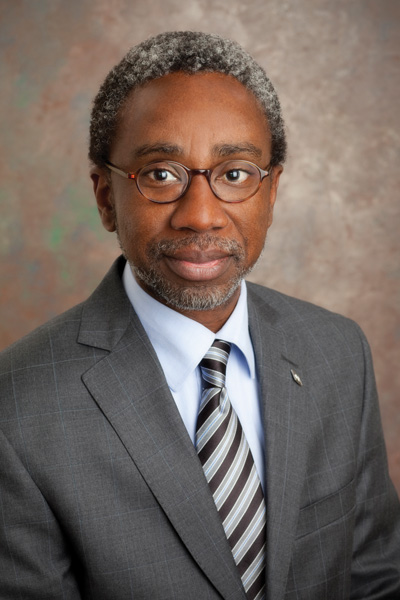 Babatunde Ogunnaike, Dean
Tradition of Excellence
The University of Delaware (UD) has a tradition of excellence, from the founding of Alison's academy in 1743 to our research-intensive, technologically advanced institution of today. UD offers a broad range of degree programs in its seven colleges.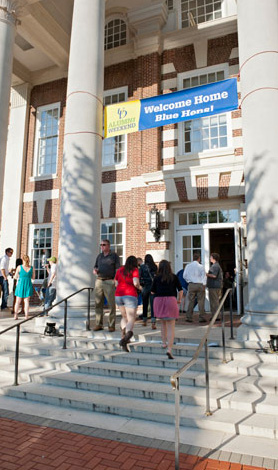 The College of Engineering is home to seven academic departments devoted to building a community of problem-solvers focused on challenges associated with sustainability, energy, health care and the environment.
Our internationally recognized faculty includes named professors, National Academy of Engineering members, NSF and DOD faculty career and young investigator award winners, and University teaching award recipients. World-renowned initiatives led by college faculty include college-based research centers and university-based research centers and institutes, all of which provide a fertile training ground for future engineers. This research takes place in modern innovation spaces, such as the Patrick T. Harker Interdisciplinary Science and Engineering Laboratory (Harker Lab), which houses 200,000 sq. ft. of research and teaching space, including the UD Nanofabrication Facility. Additionally, the University's Science, Technology, and Advanced Research (STAR) Campus expands university-based research and shared research undertaken with corporate partners.
Our students also learn in real-world settings through internships and co-op programs. Student organizations such as Engineers Without Borders give students an opportunity to address engineering challenges in developing countries.
Strategic partnerships with industry, government and academic institutions complement these initiatives, expanding the college's reach and cultivating a culture of interdisciplinary collaboration, leadership and entrepreneurship among future engineers. Our graduates are leaders in academia and industry alike.